3 Tips for Staying Healthy While Traveling.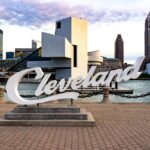 Right now, so many people are traveling both for work and for fun. While it can be a great way to see new places and meet new people, it can also be a challenge to stay healthy while on the go. Here are three tips that can help you stay healthy during your travels.
Tip # One: Stay Hydrated
One of the most important things you can do to stay healthy while traveling is to make sure you drink plenty of water. Dehydration can lead to a number of health problems, so it's important to make sure you are drinking enough fluids. If you are in a hot climate, you may need to drink even more.
Tip # Two: Choose Healthy Foods
Another great way you can stay healthy while traveling is by choosing foods that are both nutritious and easy for your body to digest. You will likely be eating out a lot, so it's important that the food choices you make help support good health as opposed to making it harder for your body to operate.
Tip # Three: Stay Active
You should also try to get in some exercise during your travels, even if you are just taking a walk around the city while sightseeing. This will help keep up your energy levels and give you time away from work or other distractions so that you can stay healthy.
These are just a few tips for staying healthy while traveling during Covid. By following these simple steps, you can help make sure that your trip is a healthy one. Have a great time!